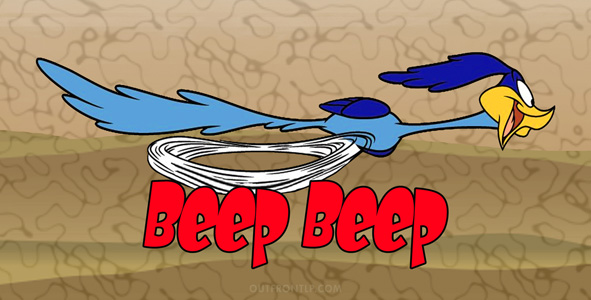 "You're old, not your car!"
To my barest credit, the above is yelled in my head, (most of the time, anyway) and NEVER at the offending driver. I'm speaking of those drivers who take turns in slow motion. So slow, I would swear the driver is convinced he is on a hairpin turn in a tipping eighteen-wheeler. It usually takes more than a Volvo's impression of an ant wading through Marshmallow Fluff, however to elicit the uncharitable thought. Usually, it is that the same car is hogging the center of the road as if it were a Mack truck, instead of hugging the far side of the lane so that, hellooooo, the cars behind it can continue on their way. Arrrg! It gets my goat when I am forced to cool my heels in a front row seat to a slow motion circus act.
Are you worried about me yet?
I'd say don't be, but what do I know. I do everything fast. I walk fast, especially through crowds, weaving and bobbing like a prizefighter searching for an opening in the plodding pedestrian mass, then sailing through at top speed only to weave and bob again. I'm sure those observing me would guess the racing figure was late for something, but no, I walk like this as a matter of course. I talk fast, as well, and I like to think, I think fast (or I used to.) In truth, it is an enormous effort for me in the presence of extremely slow-talkers not to finish their every thought. I eat fast, too. (Although now I eat fast and longer, a frightening combo for my waist.) I work fast, barreling through chores or projects with imagined urgency and self-imposed deadlines. In a shameful lack of humility, I maintain I am at least twice as productive as most people. I may even sleep fast, judging from the less than average amount of it I get. Finally, I drive fast – or as fast as the law allows within ten miles. Speaking of how far one may safely push the speed limit, my dad quips, "seven is heaven," but I push back with "eight is great," and "nine is still fine." Suffice to say, my inability to follow others runs deep; it just shows up best in the driving and walking.
Perhaps it is no more than just being a Type A personality, or perhaps it warrants a decade of unraveling psychoanalysis – again, what do I know. With no intention of searching for answers staring at the ceiling in an analyst's office, I've scratched the surface of my penchant for speed and concluded I hurry because…wait for it – my to-do list is long. That's right, my to-do list. When the list is real, especially before some event or family affair, my manic scribbles of things to accomplish can fill a notebook. The to-do's may be categorized or just spilled out as I think of them, but no list is complete until all the to-do's are ta-done and properly disposed of with a happy and satisfying checkmark. The bigger the task accomplished, the fatter the checkmark. Yet blaming my to-do lists, actual and mental ones – for I am l always busy with something,  – cannot be the whole answer to my hurrying nature. I believe I hurry for the same reason my grandmother would not watch the same movie twice. (Ditto, but I make exceptions  for Gone with the Wind, Christmas Story, Christmas Vacation and Monty Python & the Holy Grail.) My grandmother felt her life was short, and there were a whole lot of movies she hadn't seen, and she wanted to see something new. My life too is short. There are a whole lot of things I want to do and experience, to accomplish and conquer. The sooner I get from point A to point B, whether it is walking, talking, eating or even sleeping, the more time I will have for something new.
There you have my nickel analysis of my hurrying habit. Lest you worry unduly. I do know how to stroll and how to relax when I consciously choose to do so, for instance at a park, or beach, and especially at prayer. I'm even aware of the replenishing benefits such moments provide, and I hope to God that I will always take advantage of them when He wills. But do me a favor, when I'm sitting behind you at the light, and you are making a left turn, kindly move over far enough for me to pass you, because I have miles to go before I sleep and, ahem, my to-do list is not getting ta-done sitting at this light.
Peace all.