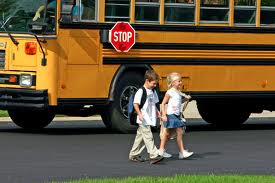 Ok, I cried. Nine years late, I know, but I still cried. Catherine is our baby, our youngest girl. She has been homeschooled her whole life. She has never attended an outside school, except for a 3-day a week, 2-hour preschool program when she was four years old.
She's fourteen now and beginning highschool. I cried, beacuse she is the last one to start highschool, the last one I homeschooled, and she has been with me all these years. When we began homeschooling, Ellen, the next one up in line, was entering first grade and Catherine was only three. I was most anxious over teaching her from scratch. Never had a worrisome thought about teaching algebra or physics to the oldest of the seven, who was entering eighth grade, nor any troubling thoughts over wrestling the twins into their seats, to do their fifth grade work, never a pause over my angelic Mary in sixth grade or cherub Carl in third grade. A slight trepidation over 6 yr. old Ellen entering first grade, but we had already made a good start at reading. But Catherine…my baby. I remember worrying how to teach reading entirely from scratch with no outside school to reinforce what we were learning. How silly I was! It was easy as pie, and my kids were sponges.
What an adventure! Over a decade of hard work and organization. It paid off,too. They are all confident, bright and self-deirected hard workers. We are so proud of all our children. Daniel, our eldest, was in highscool and excelling there. We opted not to pull him out to homeschool. Even so, I think in some ways, he benefitted from our homeschooling as well.
With each of the others I had a memory (photos, too) of sending them off on the bus. I can still picture each one's first day. Ellen, who is a senior this year, had only been to kindergarten before we homeschooled. Still, I rememeber her standing in front of the line of her siblings that first day and turning back to wave at me as the bus pulled up and the doors swung open. With Catherine I had no such memories.
This morning, I pushed myself out of bed, and rummaged in my dresser drawer for a very special medal I saved all these years, (23 to be precise). It is a medal blessed in Medjugorje given to me following two miscarriages. And after recieving it, we concieved Mary, who became Sister Mary Philomena, OP.  I wanted Catherine to have it for all her years in highschool.
After a few hectic moments from the girls like, "Where is my bag? I left it right here three months ago. Where is it!?" and "These no show socks show," they were out the door. They had decided to drive to school in Ellen's car, so I was spared the bus (or deprived of it). Then Ellen came back in and pulled her camera out for pictures. I snapped a few of them coming out the front door, and I was still ok. I cried as they drove off. 60 seconds later, the car pulled back in the driveway, and Cat ran in the house grabbing something for Ellen. She caught my tears and yelled, "Oh my gosh, Mom's crying. Ellen, I can't believe Mom's crying."
You better believe it, baby.
Have a great day all.