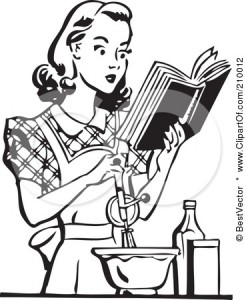 At times it feels like I am or may as well be a stick of playdough, so many things pulling me in so many directions. I'm at aware I am lying in the bed I made. I'm also aware there are dozens of ways of remaking that bed but seem utterly incapable of doing so. (Close friends, don't whisper "thearpist," I hear you.)
The Glen just sits there on Amazon waiting to be discovered by readers if only they would click on the 500th page when they search for horror.  My efforts at marketing are worse than dismal. If sales were in direct proportion to my time spent chasing ideas, reading "tips," trying to learn stuff, my book would be a best seller by now. The second book, Back to the Glen. sits in limbo waiting for the next plane ride when I will actually have time to continue fleshing out the chapters in the second half of it. The house, well what can I say about the house? Upon my return from San Diego, it was an expected hot mess. I managed to catch up on laundry, a miniscule amount of swiping with Pledge, the kitchen, and floors. In San Diego, unwilling to fork over 10 bucks a day for internet, my email backed up a mile; I caught up with that. Shopping for school supplies, running errnads and cooking a few meals has eaten a chunk of this week as well. I've had to decline a couple of invites since we are leaving for Vegas, Baby (say baby after Vegas – you know the drill.) I could go on but I've already bored myself.
So why bake zuchini bread in the midst of all the other things I probably should be doing? Maybe because the zuchini my husband grew are languishing on the counter. Maybe  it will give me something to bring to my in-laws tonight. Maybe because the recipe is simple. Maybe, no definitely, it is way, way easier than reading one more article on how to tweet or titter or insert my book somewhere.
But the best reason for baking Zuchini Bread?
Cause it tastes so good!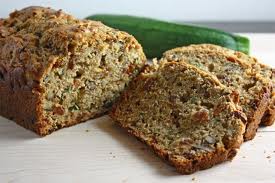 http://allrecipes.com/recipe/moms-zucchini-bread/
Ingredients: 3 cups all-purpose flour;  1 teaspoon salt;   1 teaspoon baking soda; 1 teaspoon baking powder;  3 teaspoons ground cinnamon;   3 eggs;    1 cup vegetable oil;   2 1/4 cups white sugar;   3 teaspoons vanilla extract;   2 cups grated zucchini;    1 cup chopped walnuts
Directions:
        Grease and flour two 8 x 4 inch pans.  Preheat oven to 325 degrees F (165 degrees C).
        Sift flour, salt, baking powder, soda, and cinnamon together in a bowl.
       Beat eggs, oil, vanilla, and sugar together in a large bowl.  Add sifted ingredients to the creamed mixture, and beat well.  Stir in zucchini and nuts until well combined.  Pour batter into prepared pans.
        Bake for 40 to 60 minutes, or until tester inserted in the center comes out clean.  Cool in pan on rack for 20 minutes.  Remove bread from pan, and completely cool.